News
The couple's feelings about Zoom are just so dang refreshing.
---
Since the start of the pandemic earlier this year, Philly's soon-to-be weds have found various creative ways to still get married and celebrate their special days, their way. Drive-in weddings, virtual countdowns, rooftop elopements and living-room "I do's" are among the many unique approaches we've seen. Then there's this picnic wedding, held on the lawn of the Merion Tribute House this past July. The couple had initially planned for a ceremony and reception in April at La Peg at Fringe Arts, but had to postpone — and came up with the idea for a picnic with 45 of their closest friends and family members, instead. Take a look at the photos by Inna Spivakova of Peach Plum Pear Photography to see how they pulled it off.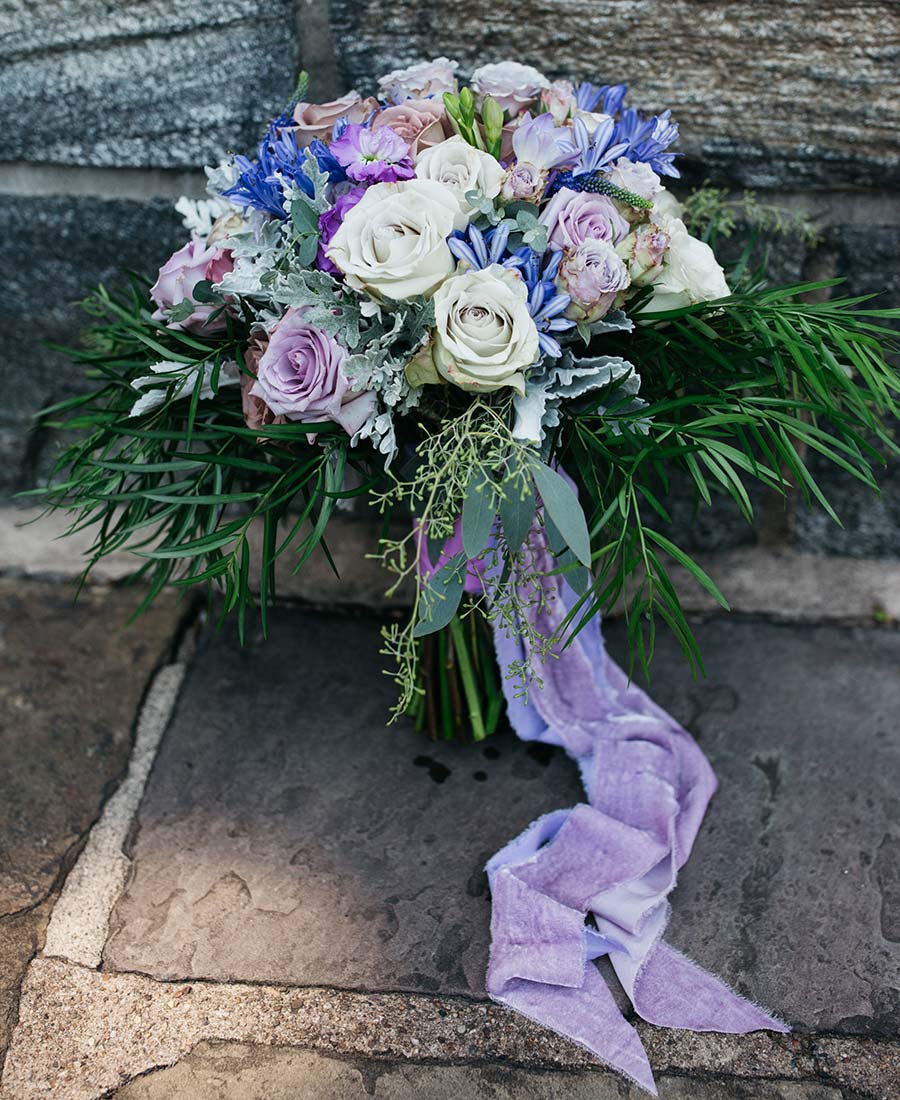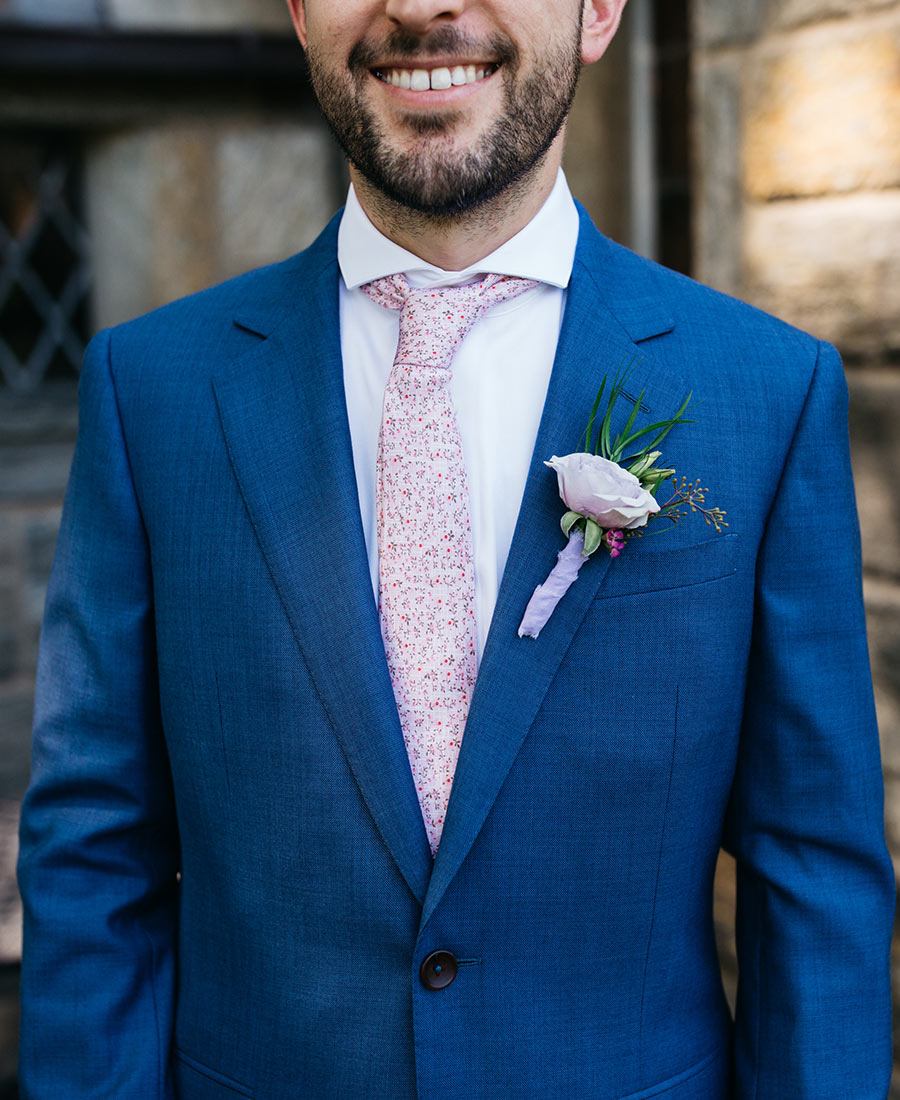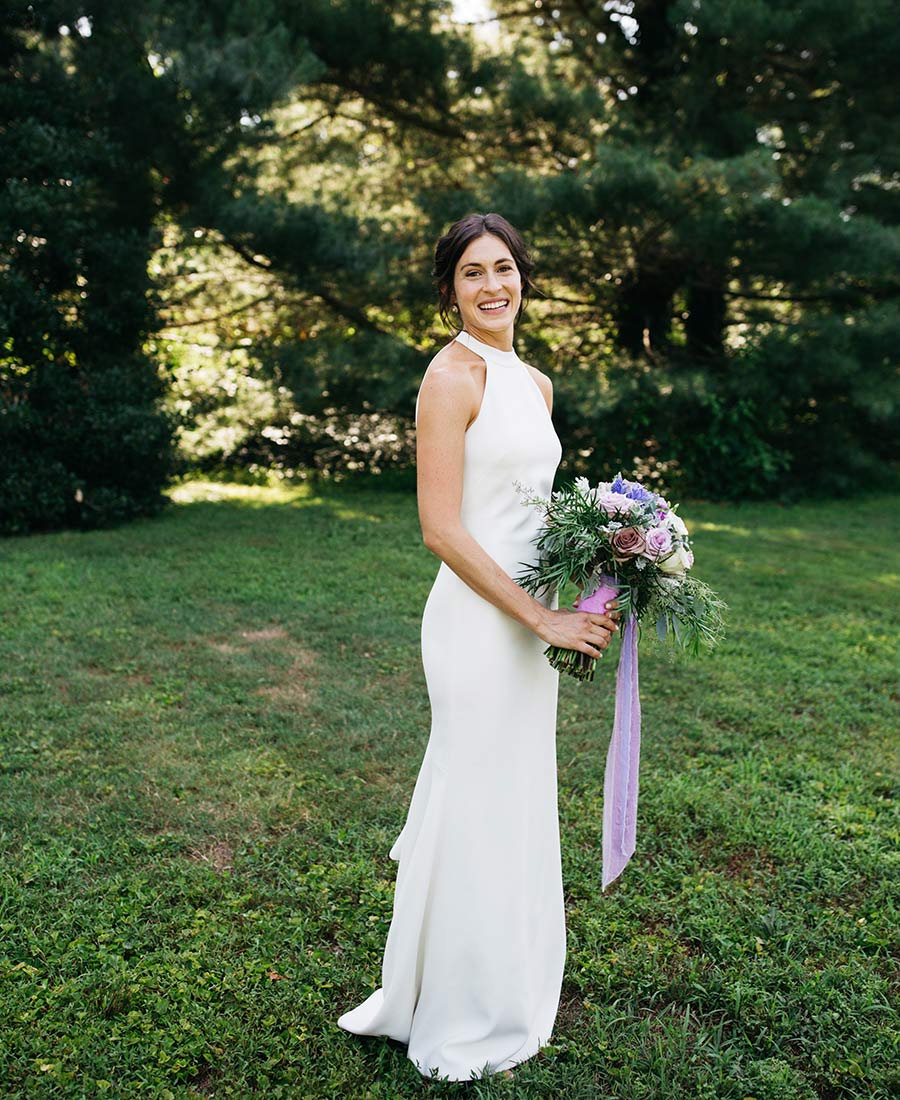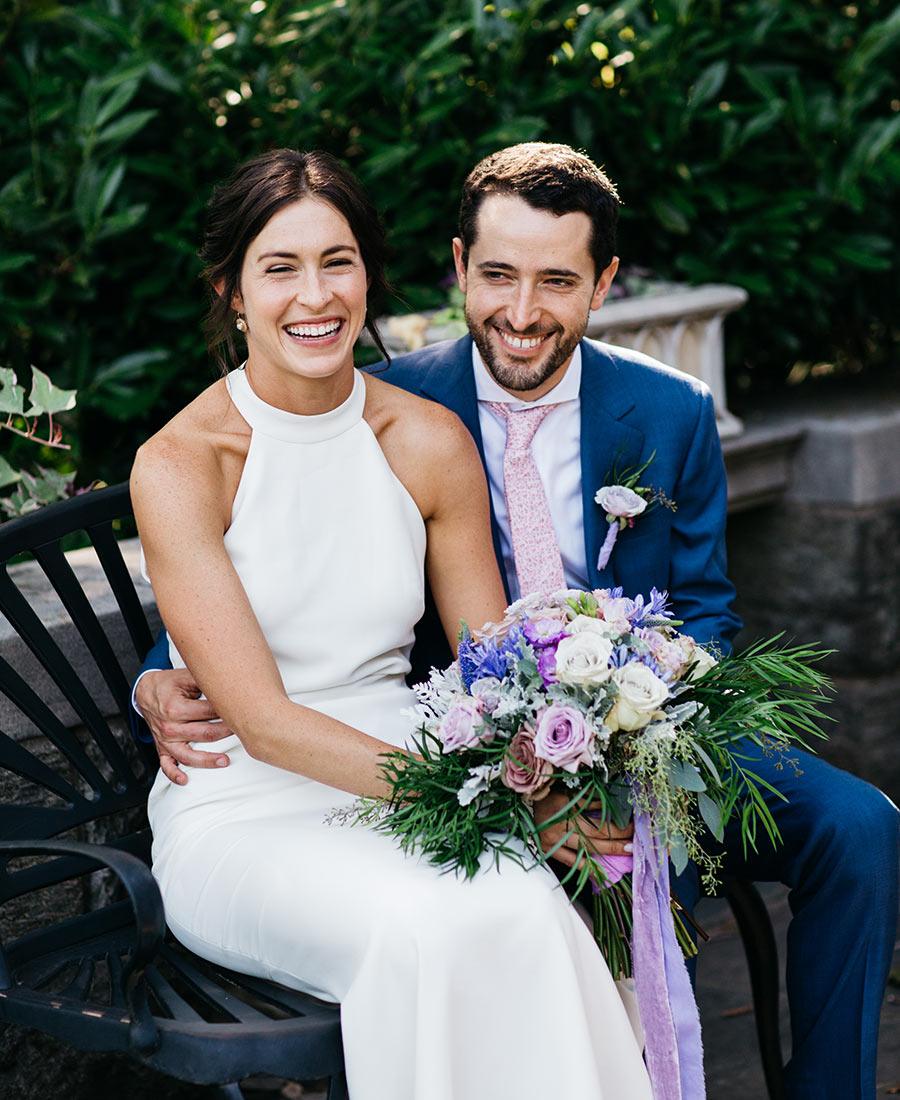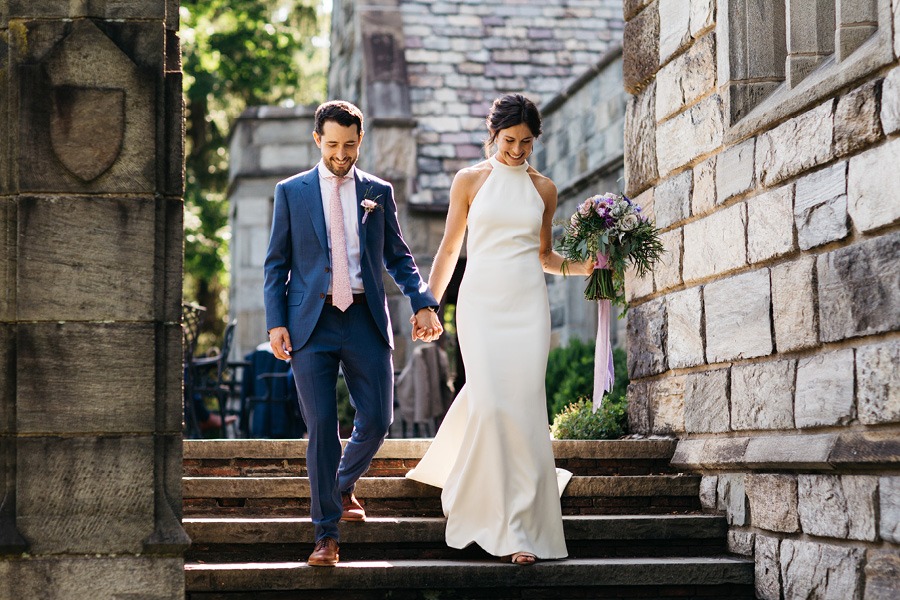 The third time's the charm for Graduate Hospital duo Sarah Kagan and Timothy Haney, who met on Bumble in the summer of 2017. Their first date was canceled twice before they actually made it happen — an outdoor movie at Spruce Street Harbor Park. But the screen was too small to actually watch the flick, so they played arcade games and hung out, instead. Two weeks later, Sarah asked Tim if he wanted to spend the weekend at her aunt and uncle's house in the Poconos. "It was a pretty bold move for the fifth date," says Sarah, a member experience lead at Independence Blue Cross. But, it worked out. "We both agree that the weekend is what really sealed the deal for us, and we knew this wasn't just going to be casual dating."
On April 20th, 2019, Tim, a senior transportation analyst with the Northeast Corridor Commission, proposed; they had just returned home after spending the evening at a friend's house for Passover. Tim had placed a present (a new toaster) for Sarah on the table with a card. As she started reading it and putting together what was happening, he pulled out two small canvases that he'd painted. One read, "Will you marry me?" and the other read, "Please." Adds Sarah: "I knew that we were getting engaged soon because we had designed the ring together (at L. Priori Jewelry) a few months before, but I had no idea that it was going to happen that day!"
The couple set their date for April 25th, 2020, at La Peg at Fringe Arts, planning for a celebration with 150 guests. But they had to make the call to postpone in mid-March. "We just felt like we couldn't ask people to finalize their travel plans and worry about whether our wedding would be safe or not," says Sarah. They thought pushing the celebration to July would be the right move. "We felt like it was a good sign that all of our vendors were available on July 18th." They emailed their full guest list, letting them know they were moving the date. By May, the couple had to make another decision, realizing that a big celebration wasn't going to happen in July — or 2020 at all — either. But they didn't want to keep rescheduling and came up with the idea for a picnic. "We started having conversations with our closest friends and family to see if it was something they would be comfortable with," says Sarah. Once they felt like they had a solid plan, they again emailed their guest list and shared that they would be canceling the big wedding, and holding a smaller shindig on the lawn at Merion Tribute House.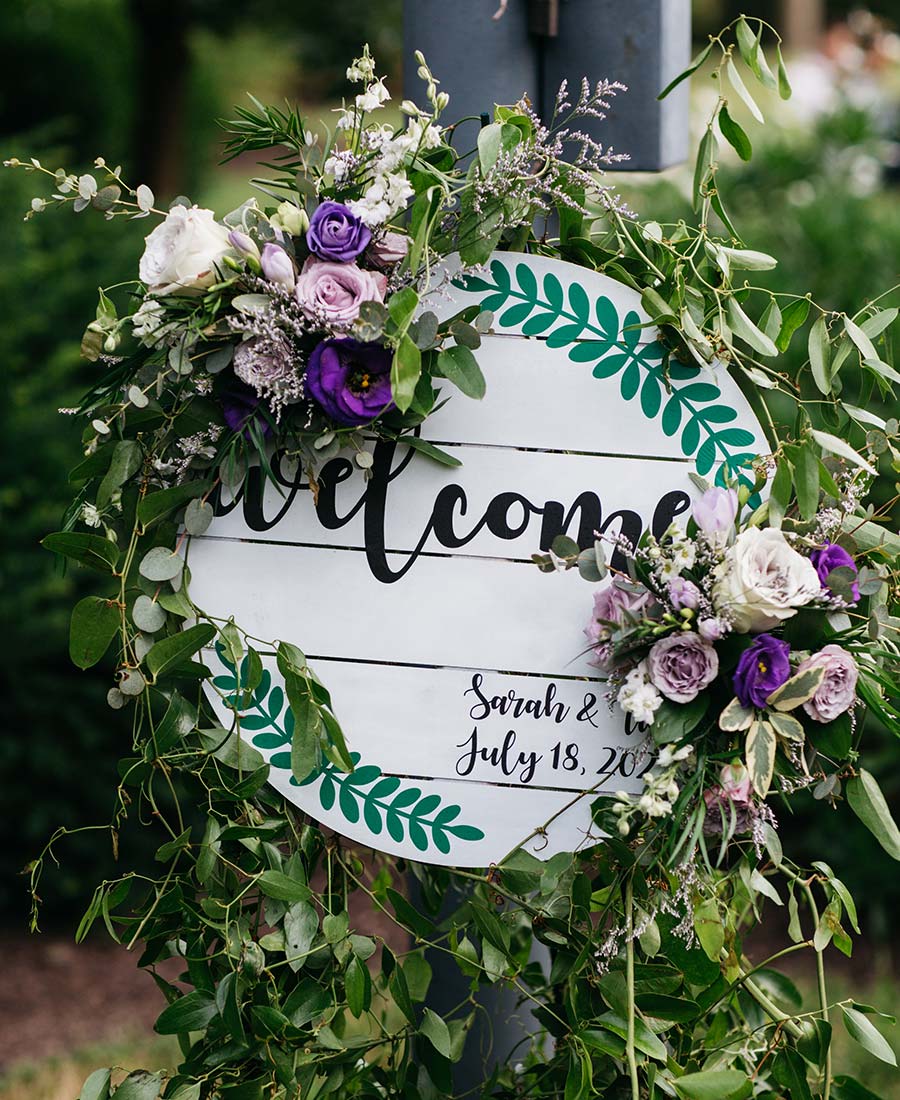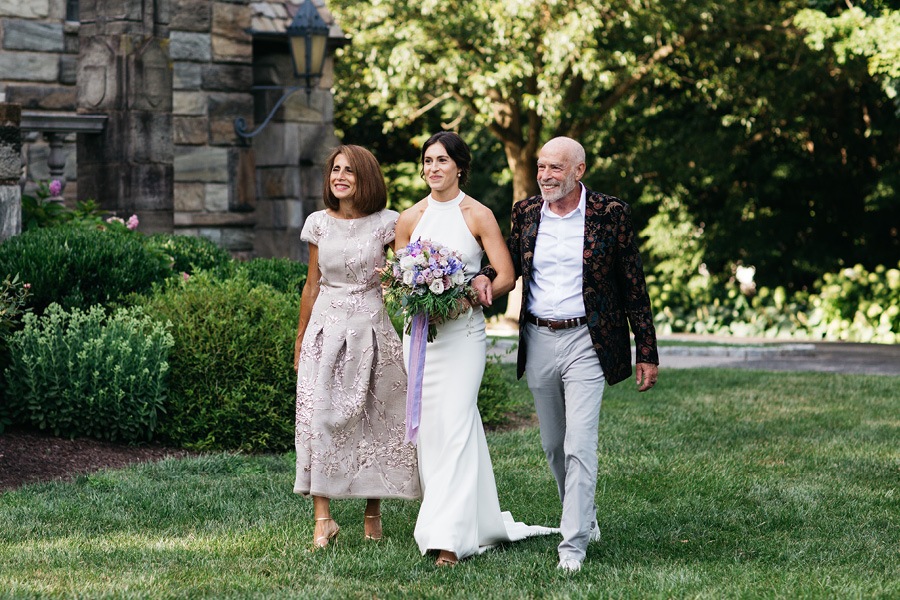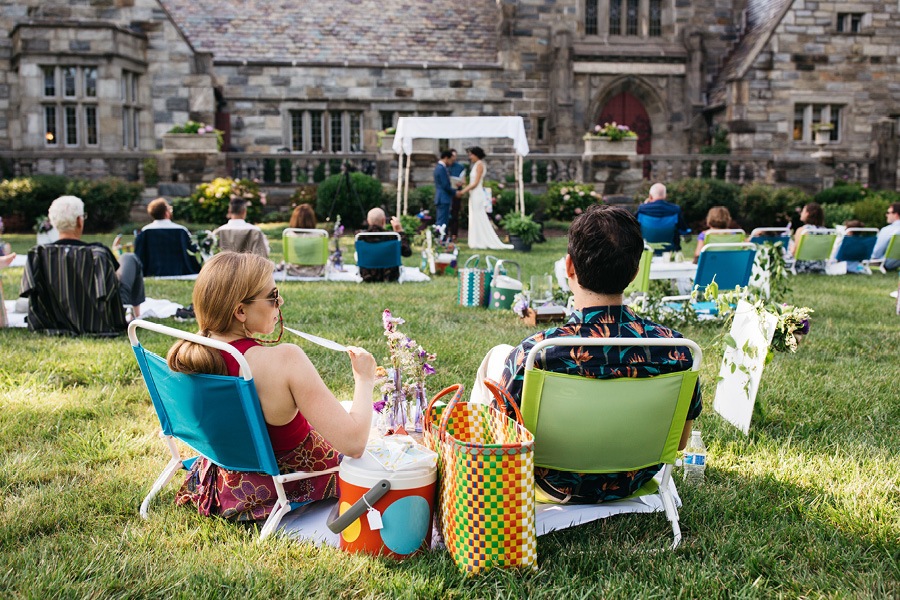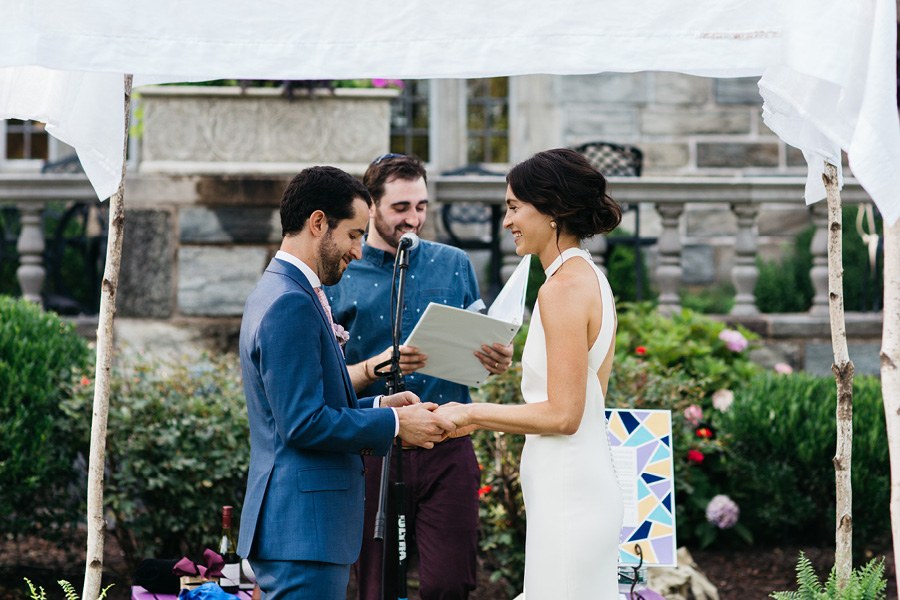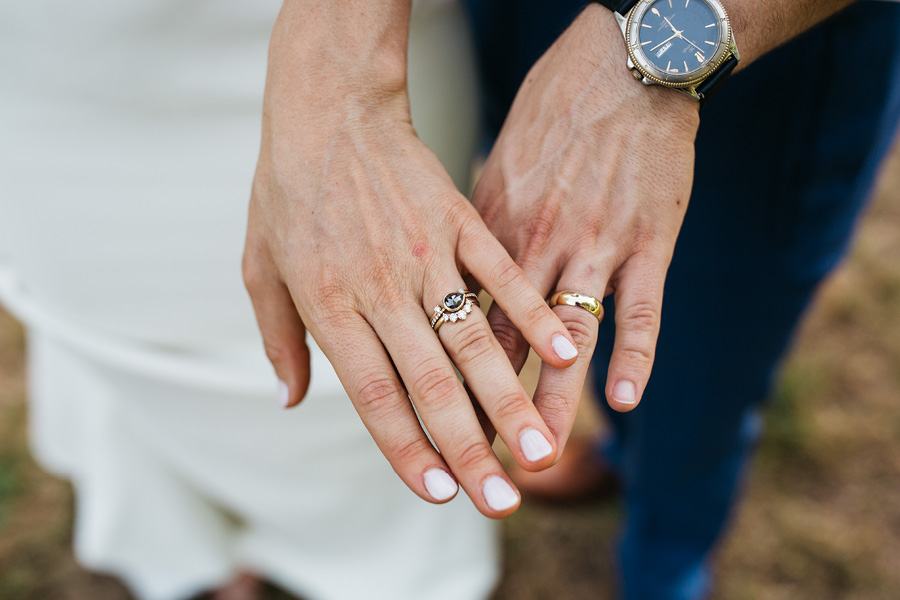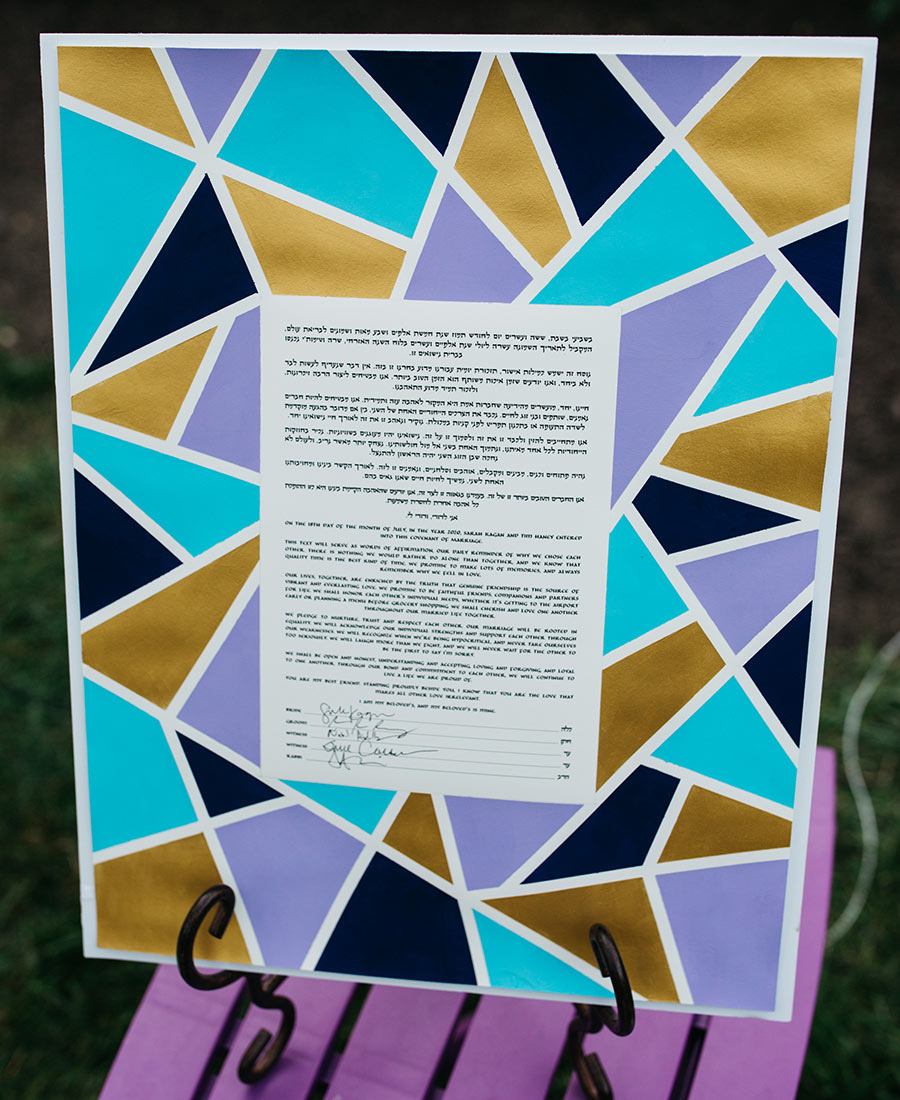 There were a number of logistics that went into putting together the picnic party, but it was worth it, says Sarah. "Once we stopped trying to fit a traditional wedding into nontraditional times, a lot more opportunity opened for us." An important aspect for them? They didn't want a Zoom wedding. "Tim doesn't have social media, and I'm a bit of a luddite, so having a wedding over Zoom just didn't feel right for us," says Sarah. However, they realized that some important people in their lives — one of Sarah's brothers and his family, her 90-year-old grandfather, some of Tim's aunts and best friends — wouldn't be able to attend in person. So they made a compromise: They would only stream the ceremony, and they wouldn't interact with the live stream at all. "We thought only a handful of people would watch, and it was really touching to see how many people tuned in who couldn't be there in person," says Sarah. About 30 to 40 people watched online, and the couple appreciated receiving texts with screen shots of the ceremony the next day.
The in-person guest list, meanwhile, totaled 45. Friends and family watched the touching ceremony from various socially distant picnic settings complete with lawn chairs, outdoor blankets and even floral "centerpieces." Sarah and Tim were married under a chuppah that was previously used by one of her best friends; they were the fourth couple to be married underneath it. Sarah's nephew decorated a ring box for the wedding (she used her mother's wedding band for the ceremony and wore her grandmother's earrings). One of Tim's best friends is a professional potter, and he made the couple the kiddush cup. The duo also wrote the text for the ketubah, but had two of Tim's best friends do the artwork for it: The colors matched the ones on Tim's original "Will you marry me?" sign.
But the most poignant moment for the couple was writing and saying their vows. "We know it's not for everyone, but we have already gone back and watched a recording of the ceremony just to hear that part again!"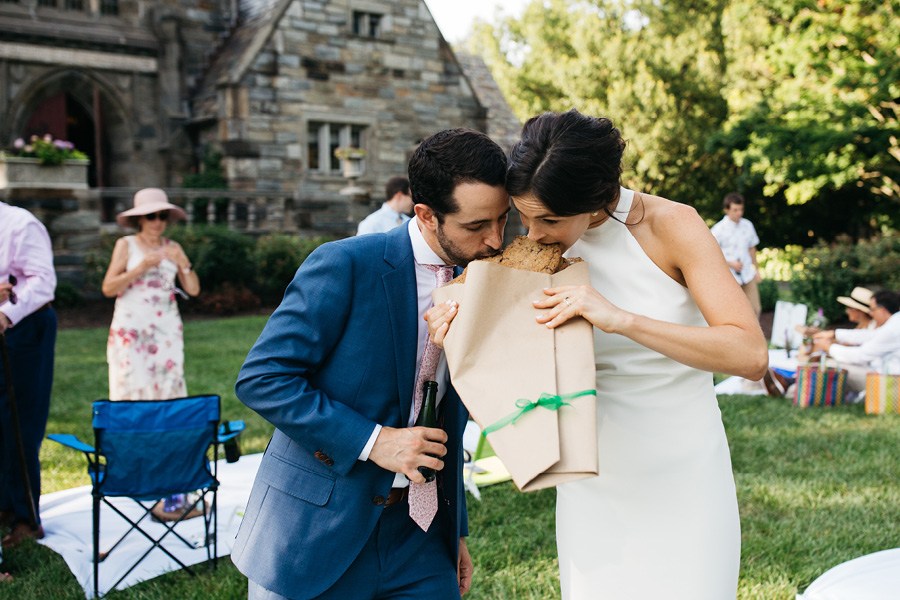 After the "I do's," Tim surprised Sarah with a cookie bouquet. "Every time something big has happened in our lives over the last three years, I've jokingly asked Tim if he's going to get me a cookie bouquet," say Sarah. "I was so surprised when he had our caterers make one and leave it on our table." They dug in as soon as she saw it. As for the couple's sweetheart S+T table — a.k.a. picnic setup — it was Tim's favorite detail. "We had no idea what it was going to look like before the wedding."
The reception was casual, playful and fun, filled with "socially distanced normalcy," the couple's theme. Guests snacked on a choice of grilled tuna steak, sliced petite tenderloin of beef, or Moroccan vegetable salad, plus individual flourless chocolate cakes. (About three weeks beforehand, the couple sent out a Google form asking everyone to place their entree and cocktail orders.) The meals were served in picnic baskets, coolers and bags — the latter of which were purchased by Sarah's parents on a trip to Burma about a decade ago. "They got overzealous about them and bought several hundred," she says. "We have been trying to off-load them for years, and it was hilarious for us to finally have a place to use so many!"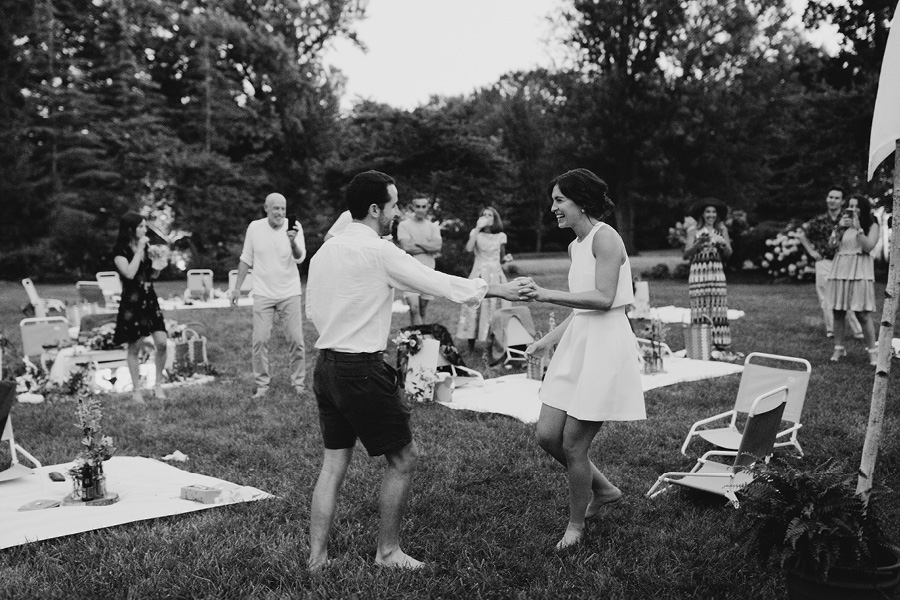 When asked to describe their special day, the couple says it perfectly captured who they are and their relationship. "It was joyous, creative, safe, and whatever the word is for the unique sense of relief that people feel when they finally interact with their friends and family in person for the first time in four months."
THE DETAILS
Photographer: Peach Plum Pear Photography | Venue: Merion Tribute House | Florals: Myrtle & Magnolia | Catering: Peachtree Catering and Ward | Bride's Gown: Theia Couture from Lovely Bride (Philly) | Hair & Makeup: ONLO Beauty | Groom's Attire: Enzo Custom | Drone: Philly By Air
Get more great content from Philadelphia Wedding:
FACEBOOK | INSTAGRAM | NEWSLETTER | PINTEREST
Getting married? Start and end your wedding planning journey with Philadelphia Weddings' guide to the best wedding vendors in the city.