It's only been a few weeks since Counting On star Justin Duggar announced that he's officially courting Claire Spivey. The two have reportedly known each other for close to a year, and viewers of the show are certain it's only a matter of time before an engagement announcement. Those who follow the show have already started predicting the wedding details.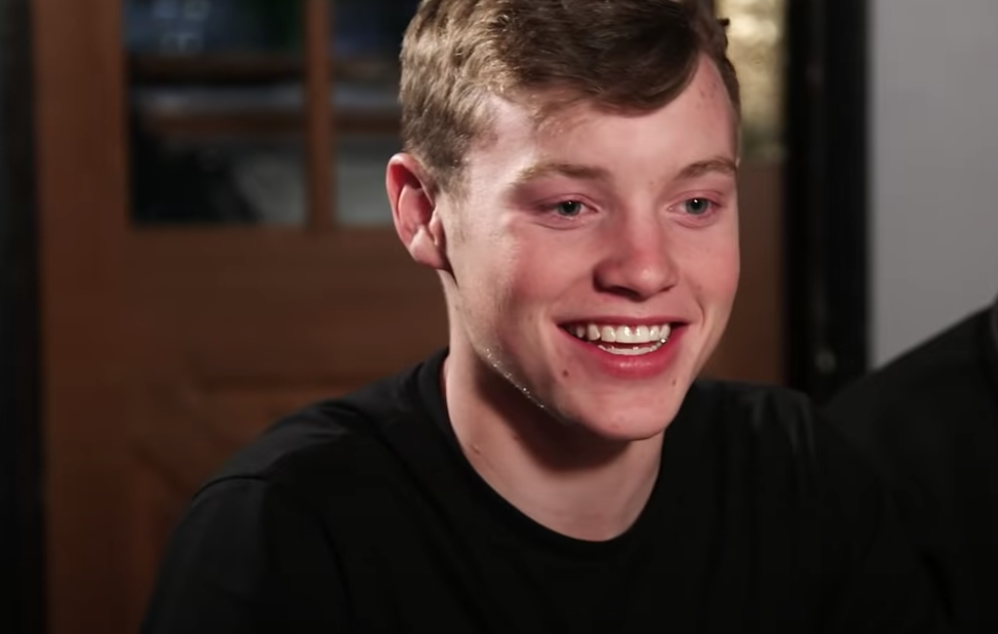 Justin Duggar and Claire Spivey announced their courtship in September
On this past season of Counting On, the Duggars teased a new courtship announcement. Fans were convinced it was in regard to Michelle and Jim Bob Duggar's oldest daughter, Jana — fans have been patiently waiting for her to announce a courtship for several years. However, Michelle and Jim Bob shocked viewers when they announced that it was actually someone who isn't even of courting age — Justin Duggar.
Rumor has it that Justin and his girlfriend, Claire Spivey, officially began courting last spring. The couple's families have known each other for years, though, which might explain why Justin was allowed to start a courtship before he turned 18. If it's true that these two began dating months ago, it would mean their courtship has lasted longer than most of Justin's siblings' courtships. And for that reason, viewers are already predicting the details of Justin's wedding.
RELATED: Critics Think Justin Duggar's New Girlfriend Follows All the Other Duggars on Instagram Except Jill Duggar
Duggar courtships tend to be fast-paced
The Duggars typically don't waste time when it comes to courting. Michelle and Jim Bob don't allow the kids to engage in any intimacy before marriage, which could play a role in the whirlwind marriages, though it's unconfirmed. Some Duggar courtships have lasted as long as a year (Josh Duggar waited two years before marrying Anna, at her request), but most only last for several months — or even weeks. John and Abbie Duggar became engaged after only four weeks of dating.
At this point, Justin and Claire are in the midst of one of the longest-ever Duggar courtships. With that said, fans have theories about why the two haven't gotten engaged — and when it might happen.
Viewers are convinced the two will tie the knot, regardless of the pandemic
Justin is only 17, and traditionally, the Duggars don't enter courtships until they're 18. Though the legal marriage age in Arkansas is 17 for boys (with consent from a guardian), some who watch the show are convinced that Justin's parents won't allow him to walk down the aisle before turning 18. Viewers took to Reddit to discuss the options for the next Duggar wedding.
"If they aren't already engaged I predict ASAP once he's 18. Then the normal 3-4 months of planning to the wedding. So probably a wedding early next year," one user wrote. "They will get engaged the later at Thanksgiving the sooner on his [birthday]. Then a wedding around Valentine's day, a honeymoon somewhere in the U.S. … And then a honeymoon baby," someone else predicted.
Viewers seem to think that Justin will wait until he's 18 to have a wedding, though they're unsure of how the coronavirus (COVID-19) pandemic could impact the wedding, since the Duggars typically have about 1,000 people in attendance.  
n