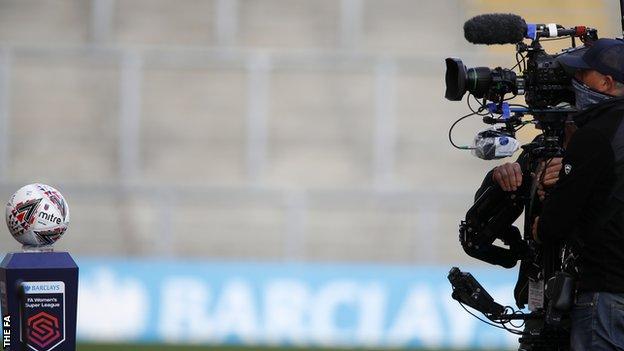 Arsenal boss Joe Montemurro has called for more broadcast coverage of women's football, after their League Cup game against Chelsea was not streamed live.
Covid-19 rules mean fans cannot attend elite football matches in England.
But many supporters were frustrated they could not watch from home on Wednesday, with most of the 11 group stage games not available online.
"The more we have women's football on television the more we expose the great sport that it is," Montemurro said.
"All games should be streamed. [Our game] was a great footballing match. It should be as standard, that these games are shown on television."
The Gunners were beaten 4-1 by holders Chelsea at Kingsmeadow in a repeat of last season's final, which was attended by a competition-record crowd of 6,743 in Nottingham in February.
While they
…
Read More
Read more