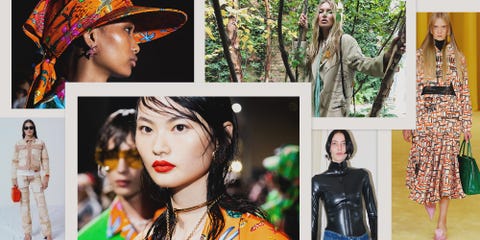 Courtesy of the Brands; Coach/Juergen Teller, Kwaidan Editions/Léa Dickely
Style Points is a weekly column about how fashion intersects with the wider world.
This summer, I spent a lot of my time on the phone, chatting with designers and other fashion people about what they thought the future of fashion might hold. One of the most common refrains, which will not surprise anyone who's been following recent industry discourse, was that seasons no longer matter. Many of those I spoke to said traditional fashion weeks are no longer working for them, and that they want to release collections more in line with their own whims.
And now that time is a flat circle, those of us on the other end of the exchange—the customers—are feeling that way too. This isn't a brand-new phenomenon, of course—it's reflected in the see-now, buy-now craze that hit a few years back and the popularity
…
Read More
Read more