Like many professionals, I start my day with a cup of coffee and a quick scan of LinkedIn. It's part of my mental "power hour" where I catch up on what happened overnight and fill my brain with the news, insights and trends that will help me do better work each day.
It's something I always look forward to. That is until I began following The Female Lead and began reading the comments on their posts.
The Female Lead is a UK-based charity dedicated to making women's stories more visible, offering alternative role models to those typically celebrated in popular culture. Their LinkedIn presence consists of sharing stories, memes, and quotes of inspiring women. Their content is inspiring, fun and completely innocuous.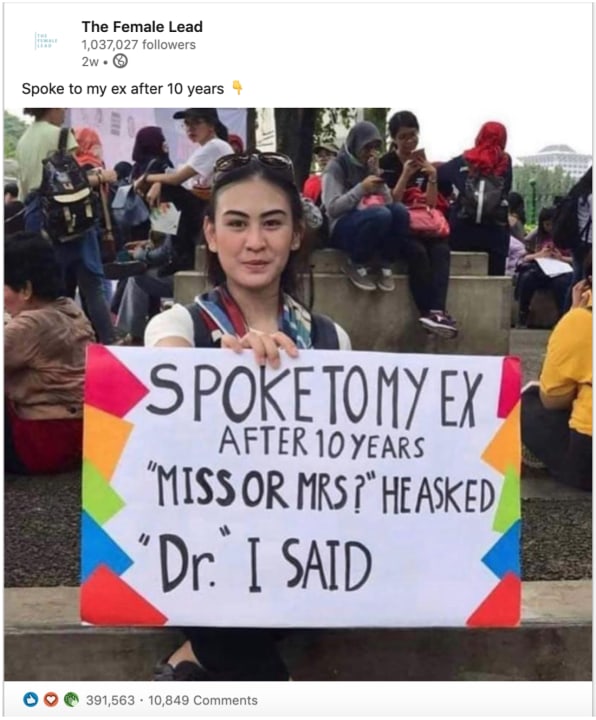 Last month I came across a typical post, featuring a smiling woman holding a sign that said "Spoke to my ex after 10 years. 'Miss or Ms' he
…
Read More
Read more