The captain of a Qantas Boeing 737-800 had developed an "incorrect mental model" of exit taxiways at Perth airport, believing that the aircraft would not need to cross an active runway after exiting the taxiway.
Even when he saw an illuminated stop bar, he believed it was installed incorrectly.
This led to a runway incursion, which saw the aircraft cross a designated stopping point and nearly entering the adjacent runway, where another Qantas 737 was about to commence its takeoff.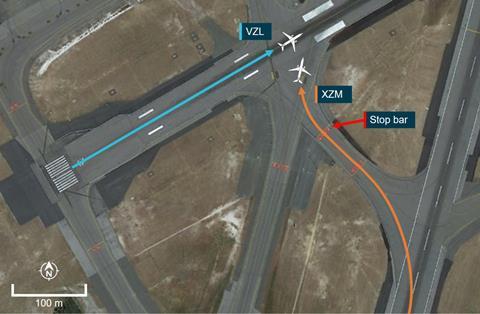 Releasing its final report into the 2018 incident, investigators from the Australian Transport Safety Bureau (ATSB) also note that the two 737s came into extremely close contact after the departing 737 rejected takeoff — the latter's wingtip was just 15m away from the nose of the other 737.
The incident took place on 28 April 2018, when a Qantas 737, registered VH-XZM, had landed at runway 03, after a flight
…
Read More
Read more