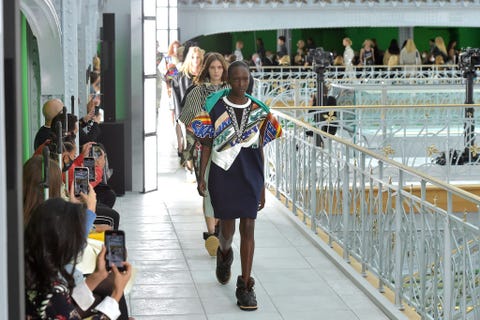 Dominique CharriauGetty Images
Gucci and Louis Vuitton have topped the fashion category of the world's most valuable luxury brands, according to Brand Finance's annual report. The fashion houses came in second and third respectively on the general round-up after Porsche, which was ranked the most valuable luxury brand in the world.
The brand valuation consultancy's annual list ranks businesses based on the overall brand value as well as their power in influencing consumers' choices, based on criteria including marketing investments, familiarity, loyalty, staff satisfaction and corporate reputation, according to WWD.
Other fashion houses which ranked highly on the list included Cartier in third, Chanel in fourth and Hermès in fifth. Rolex, Dior and Coach also featured in the top 10.
Despite these brands performing well against competitors, the outlook is still predictably bleak following an incredibly difficult year globally as a result of the Covid-19 pandemic. Brand Finance
…
Read More
Read more