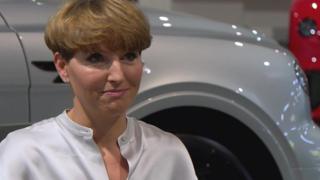 "When I went to university, we were three girls out of 120 students studying mechanical engineering," says Dr Astrid Fontaine.
"Who do you have in a company that's engineering driven? It's people who have studied science, technology, maths, engineering – and these were subjects in the past that mainly boys tended to study."
Dr Fontaine is a board member at Bentley, the Volkswagen-owned British luxury carmaker. She is trying to explain to me why senior female executives like her are still a relative rarity in the car industry, even though women make up an increasingly large proportion of the market – and in the UK alone own some 35% of the cars on the road.
She is also setting out why she thinks the crisis in the industry sparked by the Covid-19 pandemic may
…
Read More
Read more