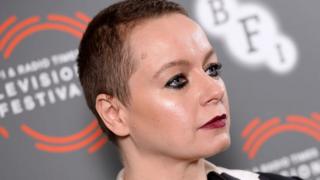 Oscar-nominated British actress Samantha Morton has said she is "fuming" about how society treats abused women, like her late mother.
The star reflected on her difficult childhood, in and out of care homes, and her relationships with her parents for BBC Radio 4's Desert Island Discs.
She said she "wouldn't be who I am today" without her mum Pamela, whom she was unable to live with as a child.
"But I am fuming at how society behaves around mental health issues for women."
She added: "My mum had a very, very traumatic childhood. And it's fascinating now as a mother and as a woman growing up to go 'wow'."
'Things weren't talked about'
She described her mother, whom she said was abused as a child, as "kind, subservient. vulnerable, funny" and "beautiful", but noted
…
Read More
Read more