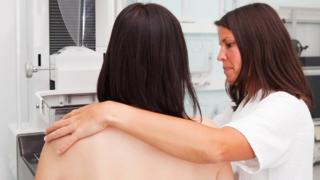 About 3,000 women in Wales have "undetected breast cancer" because screening services were suspended during lockdown, it has been warned.
Tenovus Cancer Care estimates 30,000 people missed out on mammograms between March and July, and fear a repeat as coronavirus cases rise again.
Claire Williams, 39, was told she might not have survived breast cancer if she had not been treated when she was.
The Welsh Government said it had worked hard to ensure screening can continue.
Breast cancer screening was suspended by NHS Wales in March as the health service was gripped by the pandemic.
The service resumed in August, but Judi Rhys, chief executive of Tenovus Cancer Care, said 30,000 people missed out on a screening appointment during this time.
"About 3,000 women would have been picked up
…
Read More
Read more