Work has begun to transform a historic downtown Charleston building's upper floors into luxury residences with a seven-figure starting price.
Colorado-based developer East West Partners is redeveloping the iconic three-story structure at King and Wentworth streets into 12 top-end living quarters on the top two floors. The condominiums will be called 71 Wentworth and start at $2.4 million.
Construction won't be completed until early 2022, but the developer is now offering units for sale.
The circa-1872 building, with retail shops on the ground floor, is being renovated for the loft residences as well as undergoing a full exterior restoration to its original Tudor Gothic Revival-style appearance.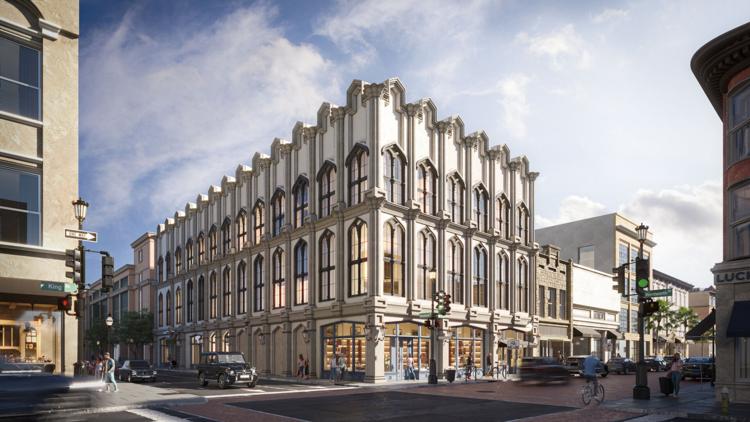 Central to its look are its arched windows that span 12 to 18 feet in height.
Designed
…
Read More
Read more