As was largely anticipated, Tesla (NASDAQ:TSLA) has officially dropped the price of both versions of the Model S available for order on its website by $3K.
The Long Range Plus version of the sedan now starts at $71,990 in the U.S., and the Performance version starts at $91,990. Those marks include potential incentives and gas savings.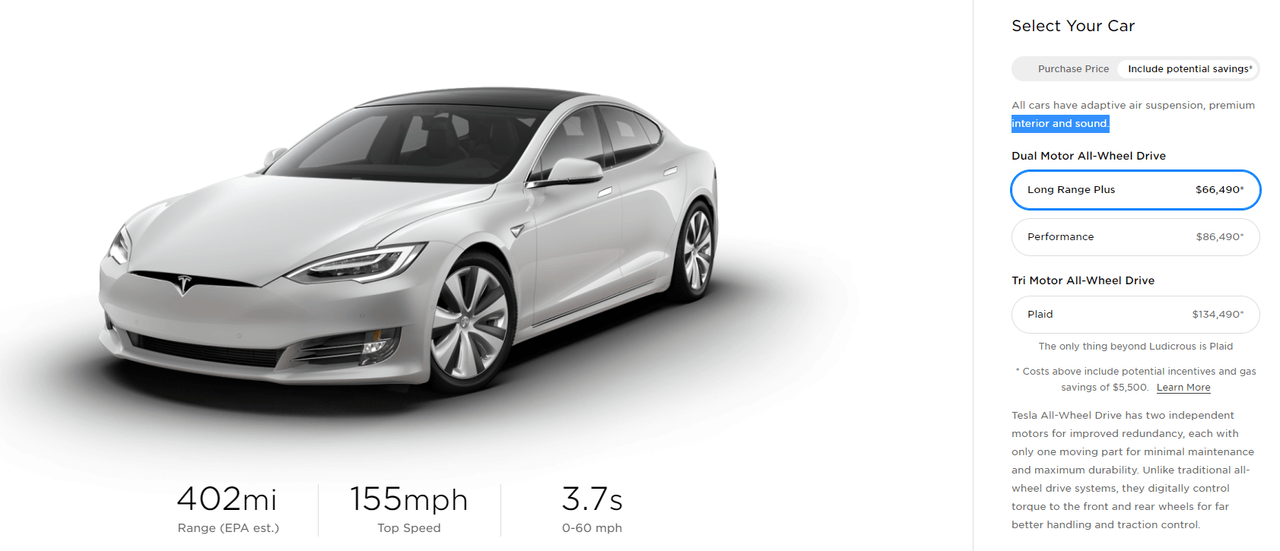 The price cut is the second in five months for the Model S. The earlier price cuts by the automaker also included the Model 3 and Model X.
Shares of Tesla are up 0.84% premarket to $445.77.