Elon Musk last month described the launch of the Tesla Model Y as the "smoothest" that the company had ever had. However, a video posted to Twitter this week revealed a possible hitch: a roof that blows off in the wind.
A short clip that appeared to have been shot from the inside of a convertible as it drove down a freeway has gone viral on Twitter, with the caption accompanying it reading: "Hey @elonmusk why didn't you tell us that Tesla sells convertibles now? Because the roof of our brand new model Y fell off on the highway."
The user, who conceded that the story sounded far-fetched and that their proof looked "sketchy – I don't typically post anything so getting good pics was an afterthought," said the roof fell off "literally 2 hours after" their parents picked the car up from the Tesla dealership in Dublin, California.
A post on the r/TeslaLounge subreddit, claiming to be from the same person, is accompanied by a grainy picture of a white car with a missing roof, which may well be a Tesla Model Y, though it's impossible to tell from the picture alone.
"My dad bought a brand new model Y today, and he brought me along to pick it up just in case he needed help with any tech problems," the Reddit post reads.
"Everything was going fine and we were driving back home when we started to hear a ton of wind. I thought maybe a window was open but a minute later the entire glass roof just blew off. After a brief panic we turned around and drove the new Tesla convertible back to the dealership.
"When we got back we called highway patrol to tell them that there was a car roof somewhere on the 580, but somebody might have gotten into an accident, I'm not sure. The manager at the dealership said that either the seal for the roof was faulty, or the factory just … forgot to seal the roof on?
"I can't imagine how something as big as the roof not being attached could make it past quality control. If this is a recurring problem a lot of people could get hurt. Has this ever happened before?"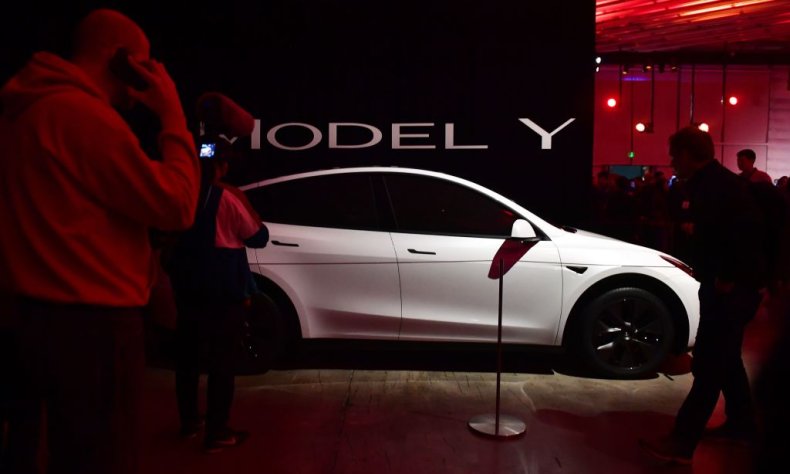 The Verge reported that Nathaniel Galicia Chien is the person behind the posts, and that the car's roof blew off as they were driving down Interstate 580. "Luckily, I don't think anyone was hurt," Chien said.
He added that his dad promptly returned the car to the dealership, and is "probably not" going to buy a new Tesla.
Tesla is yet to publicly acknowledge the incident, the latest in a long line of reports about quality.
In the summer, Tesla came dead last in the J.D. Power 2020 Initial Quality Study, which rates car manufacturers based on the problems experienced by owners of their new vehicles during the first 90 days of ownership.