Video service company, Wedding Movie Maker, launches a solution to restricted gatherings at weddings with their user-friendly app
Wedding Movie Maker is looking to create memorable weddings like never before as the company recently introduced a mobile app to help couples and their guests enjoy and capture every second of the day while adhering to COVID-19 safety protocols. The wedding video app has been described as a pure genius due to its amazing features and benefits for couples and their loved ones.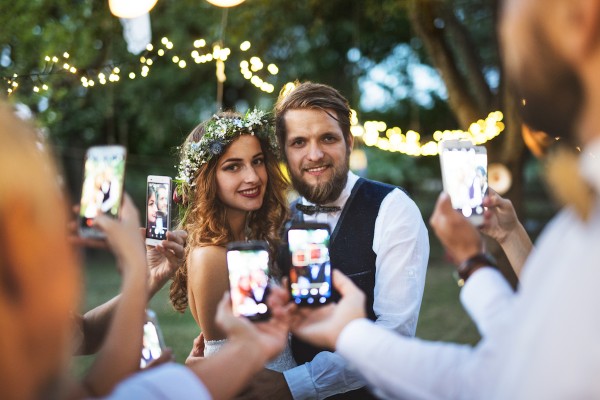 The COVID-19 pandemic has continued to ravage the world and the wedding industry remains one of the worst-hit sectors. However, different stakeholders in the industry have been reacting to the pandemic with the introduction of a wide range of innovative solutions to ensure that couples and their guests get the best possible experience that is intimate, meaningful, and emotional. One company that seems to be championing the revolution is Wedding Movie Maker, allowing guests to get involved in documenting and celebrating the wedding day in a cool and creative way.
The clever video app is designed for users to make mini wedding videos on their smartphones, with couples having the opportunity to create awesome wedding video made with photos and video clips. The app allows guests to showcase the wedding day highlights, behind-the-scenes moments, and all the gorgeous details of the special day as captured on their mobile phones. Guests that could not attend physically can also be part of the fun virtually, getting dressed up and popping some champagne regardless of their location worldwide.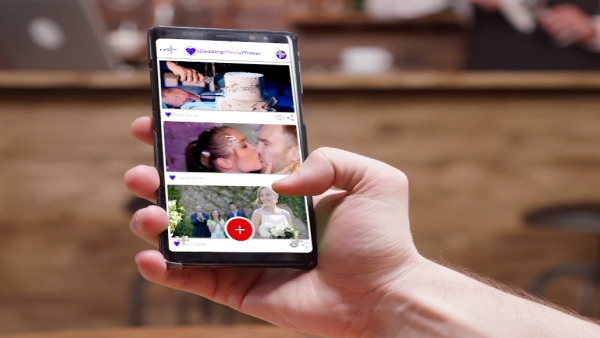 The super fun and easy app is particularly great in this time of pandemic where people are looking to cut down on cost and scale down on the number of people in a gathering at every given time in line with safety measures to curb the spread of the virus. The fun, forward-thinking, and ingenious idea is ideal even after the COVID-19 era, especially with its hint of reality TV vibes.
The couple is required to send the app details to their guests before the wedding day. The created clips go directly to video editors who push short curated wedding videos back to the app to be enjoyed immediately. Imagine the new Mr. and Mrs. loving seeing the video on their honeymoon and getting super excited to send it out to friends and family before they even get home.
For more information about Wedding Movie Maker, its features, and the different packages available to couples, please visit – https://www.weddingmoviemaker.com. Wedding Movie Maker can also be found across several social media platforms, including Facebook and Instagram.
Media Contact
Company Name: Wedding Movie Maker
Contact Person: Bryan Horner
Email: Send Email
Country: United Kingdom
Website: https://www.weddingmoviemaker.com/
Press Release Distributed by ABNewswire.com
To view the original version on ABNewswire visit: Wedding Movie Maker Set to Disrupt the Wedding Industry with Their Mobile App